Flitz Electronics Cleaner Quick Easy clean of Computers, Laptops and Cellphone Screens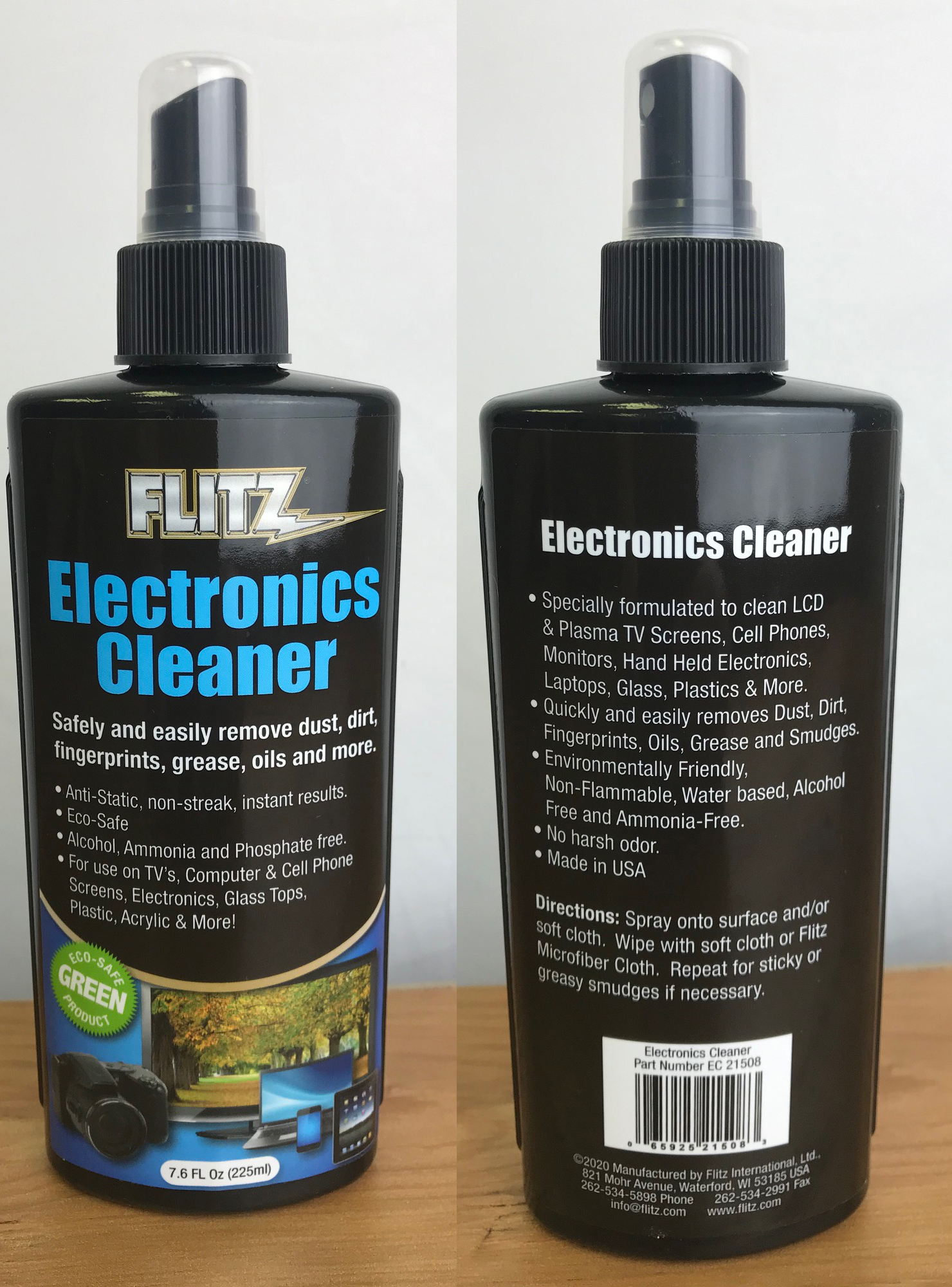 Electronics are not cheap. Therefore, cleaning our electronics surface and screens, such as pc computers, monitors, laptops, cellphones, tables, smart devices are important to keeping our devices clean and able to get the maximum out of them.
Flitz professional grade electronics cleaner
is an alcohol and ammonia free solution which with one spray and a quick wipe we can keep our electronics clean.Water which contains impurities can damage you screen and leave a grey smear behind; alcohol can strip the protective film on plasma and LCD screens. Windex, which is an ammonia based product can inflict damage on your screens, and after period of using it to
clean your electronics
, your screen will begin to become blur. Your devices mean a lot to you, therefore, use a professional grade cleaner to clean the screens and flat surfaces of the devices. Simple spray it on and wipe it off with the Flitz microfiber cloth. No streaks, no oil, no blur. Simply the best."The most interesting person in the room is the most interested person in the room. listen to your device. Treat it well. Use a professional electronics cleaner. Use Flitz.