The Best Flitz metal polish liquid or paste deals on Amazon
Flitz polish stands out as one of the best MADE IN USA metal, plastic and fiberglass polish on the market. Flitz metal polish liquid or paste is GREEN, eco friendly polish that contains no Ammonia or Abrasives and is acid and toxic free. It is non flammable, making it easy to be stored and transported.
Flitz metal polish can be used for the following: brass, copper, silverplate, sterling, chrome, stainless steel, nickel, bronze, solid gold, aluminum, magnesium, platinum. beryllium, acrylic, painted surfaces, plastic, rusty surfaces and much more.
Here are some of the best Flitz Deals on Amazon: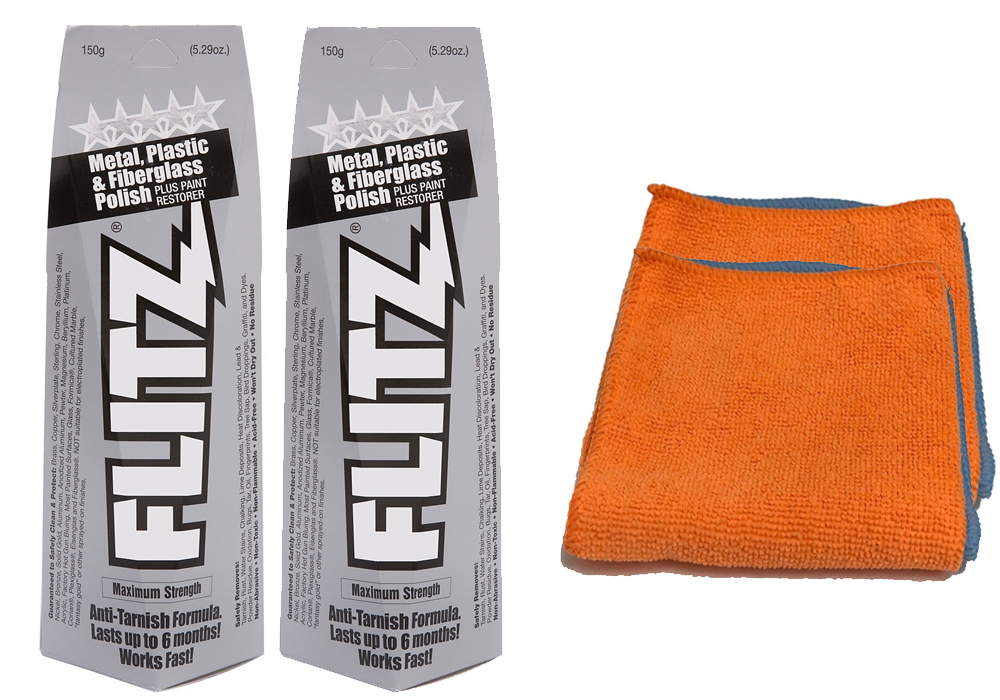 The
Flitz BU 03515 Blue Metal, Plastic and Fiberglass Polish Paste - 5.oz
is the most popular Flitz polish on Amazon (may differ on Ebay or Walmart). It is small, conveniently packaged and ideal for small projects. Prices ranges from $16.99 to 24.99. There are variations of the 5.29 oz and COMBO and WHOLESALE deals that gives the buyer even better options.
There is a deal for one Flitz 5.29 with 2 microfiber cloths for only 20.95 or the 2 pack, for bigger cleaning and polishing projects for only $38.95. This deal includes 4-pack microfiber cloths.
There is a 10-pack Flitz BU 03515 wholesale case deal for $159.95, which equals to less than $16.00 a bottle for a product with manufacturer approved retail (MAP) price of over $20.00
Flitz LQ 04506 Green Metal, Plastic and Fiberglass Polish Liquid, 16 oz. Bottle
  is the second most purchased Flitz polish on Amazon. It is suitable for medium size jobs, like a clean-up or polish job on a 24" platoon boat.
The are three LQ04506 deals that you should buy. The one bottle with 3 microfiber cloths; the one bottle with buff ball and 2 microfiber cloth and the wholesale 6-pack option. The microfiber cloth option is appealing to customers because most project will require really good quality clothes that will not scratch or damage delicate chrome or other sensitive hard surface areas. For small shops, marine operation or for someone who needs an adequate supply the wholesale deal of 6 bottles is the best option.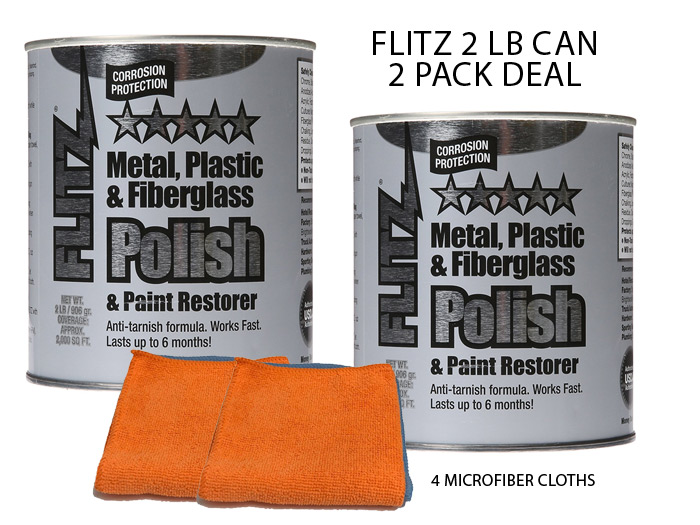 Flitz Polish - Paste - 2.0 Lb. Quart Can
is the third most purchased Flitz brand polish on Amazon. The 2 lb can is about 5 inches tall and fits perfectly in a USPS Priority Regional A Box. Most people purchase these for large jobs: cleaning an antique car, or polishing a large boat. The suggest retail is $65.00 but you can get good deals in purchasing
multi-packs
and combo deals as well as wholesale options.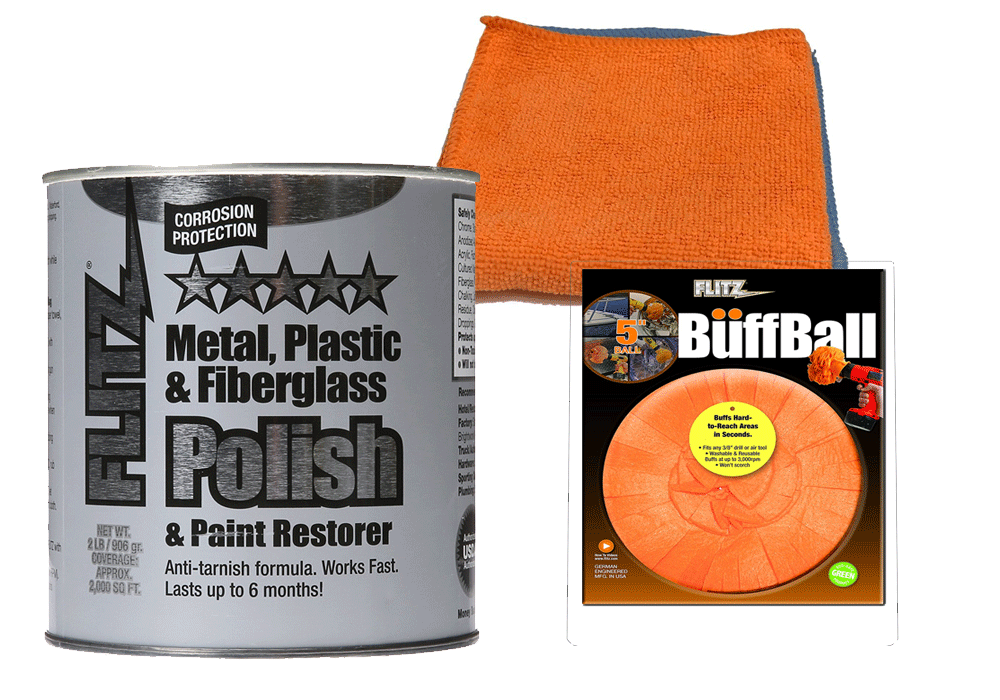 There is also a
2 lb can combo deal
(Flitz CA 03518-6 Blue Metal, Plastic, Fiberglass Polish Paste, 2.0 lbs Quart Can with Flitz PB101 Orange Large Buff Ball 5-Inch and 2 microfiber cleaning cloth) with over $100 in value ($65.00 + $30.00 + $8.00) for
only $69.95
"