How to Maintain the value of vintage brass with metal paste cleaner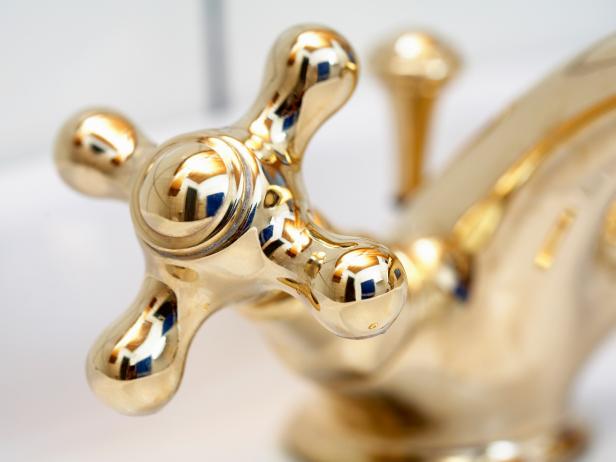 Unlike diamonds, brass is not forever. Cleaning old and antique brass is frustrating and a tedious endeavor because overtime brass oxidizes and is soon covered in tarnish. Proper cleaning is critical for improper cleaning can damage the brass permanently. Your brass collection has high value so better learn the proper way to keep them clean.
Through the years, brass has making its way back as trendy sheen to accent accessories and many are starting to collect them. Brass was a home decor years ago and today vintage brass has found its way back to the market and homes.
Here is a step-by-step guide to clean brass using only two natural ingredients you usually have at home.
Vintage brass items are valuable collections and if covered with tarnish might find their way to the junk yard. Make sure you have an authentic brass before attempting this procedure. Check to see if it's really true brass. Grab a magnet from your fridge door and see if it sticks to the brass. If it does it is probably a fake you are looking at some really dirty brass.
Step 1: Divide your lemon in half and juice in your mixing bowl after taking out the seeds. Do not use the lemon found shaped bottle because any other substance or preservatives used might have negative reaction when combined with the baking soda or applied to the brass surface.
Step 2: It is time to add baking soda into the juice. Use a table spoon at a time, and mix it into a paste form like toothpaste. The juiciness of the lemon will determine the amount of tablespoons to be used; in this recipe 4 or but it will vary.
Step 3: A small spoonful of the paste is applied to the soft cloth and is rubbed to the brass object. If you have more brass objects to clean; then make more pastes.
Step 4: Really scrub metal paste vigorously on all the tarnish spots until they are gone. On tiny detailed areas, use your fingers in the same way.
Step 5: Use warm water to wash and rinse off the metal paste from brass object and afterwards dry immediately using a soft cotton towel.
These are 5 simple steps using two ingredients to clean safely all your vintage brass items from vintage pieces to your boat brass metal cleaning projects. Nothing is dangerous and you don't need a mask on your face to keep off any toxic fumes.
Brass items definitely have value, but of course, that would be based upon the design, age, use, and condition. By maintaining the clean condition of your vintage brass, you have valuable asset on hand. Of course, if you neglect cleaning and caring for them, all these assets will be wasted. Keep these instructions and follow these steps as needed and you will surely spend many years enjoying your vintage collection.